Posted on Jan 27th 2007 by trekprops.de.
Klingon coffee (Raktajino) is available all over the station Deep Space Nine. It can not only be ordered in Quarks, but also in the Replimat for example, which is basically a large public replicator. But of course the Replimat needs to have its own type of coffee mug to give the audience a visible hint as to where the characters are on the station and to keep it recognizable.
It is such a mug that I got on eBay some time ago and that I am now happy to present here! The maker is unknown to me but the mug was probably a found item and is no longer made today.
As usual, let's first have a look at some screenshots. This is a scene in the Replimat where the mugs were used: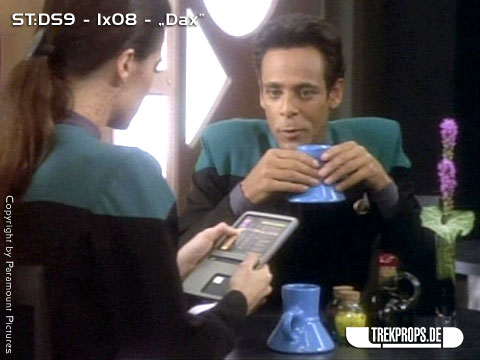 And here's mine: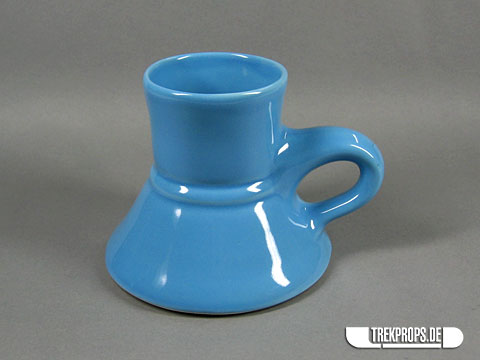 This stoneware mug is absolutely accurate and identical to the ones used.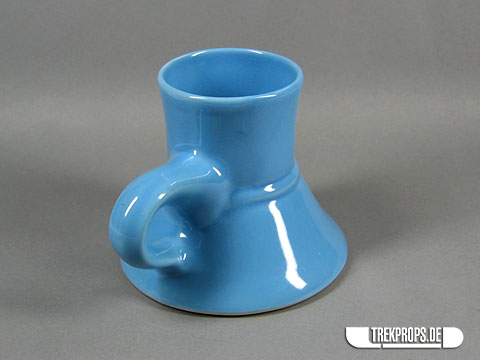 The handle is quite thick and a little uncomfortable to use in my opinion.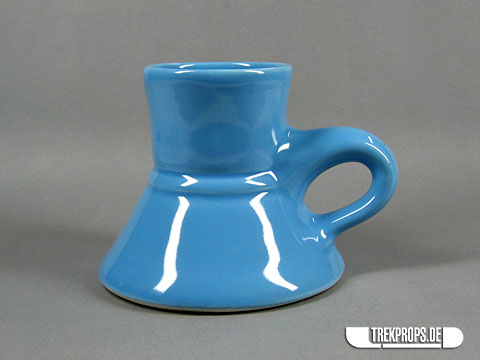 Due to the wide base, this mug is unlikely to ever tip over.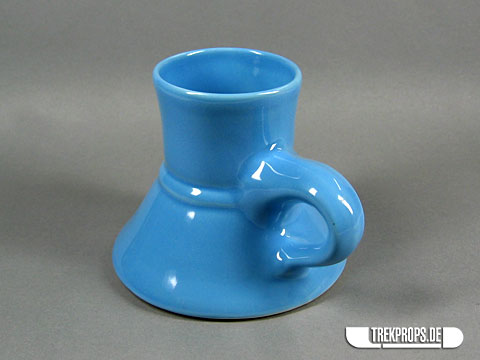 The manufacturer of this mug is unknown to me…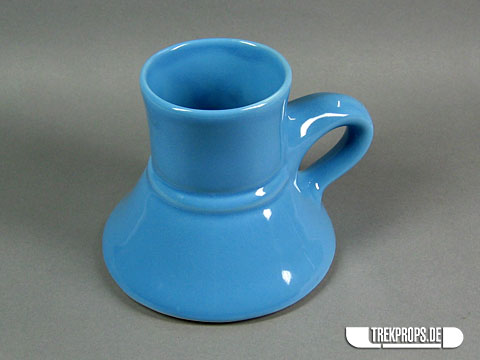 …but this exact type of mug is unlikely to be still made unaltered today.