Posted on Nov 8th 2009 by trekprops.de.
There is one prop that I wanted to build forever and never got around to it. In fact, this goes back to the early days on ASAP, when I just got into the hobby. At that time, I didn't have a lot of experience obviously and was just figuring out how to build stuff. So, after seeing this prop in "Star Trek: Captain's Chair", my first impulse was to build it because it looked cool and I had recognized it from the show. However, I had no clue as to how to even begin constructing this. So, I dropped the project hoping to be able to get back to it one day. Well, I'm glad I did because there is a lot more and better reference material available today. I'm talking about the Neutrino Probe from "Star Trek: Voyager".
As with most of these props, it was used as a medical instrument as well as an engineering tool. However, with this one, the scientific use was seen more often.
Here are some screenshots from "Star Trek: Captain's Chair":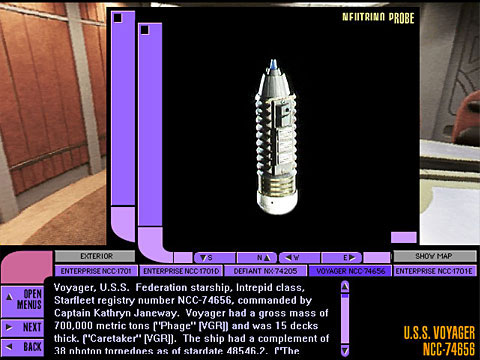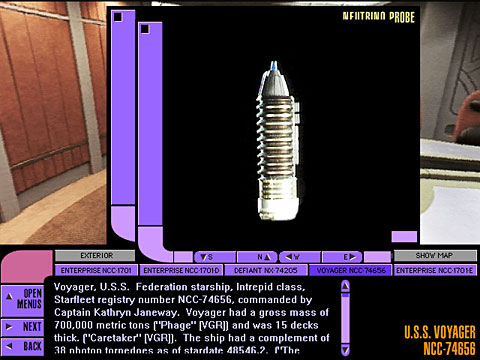 And here are two shots from the "It's A Wrap"-Auction where two of these were sold: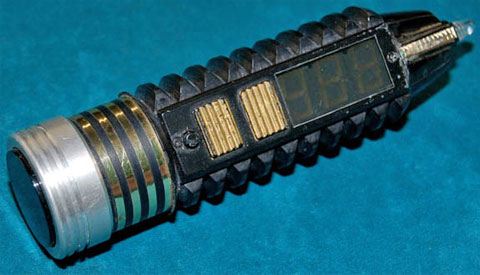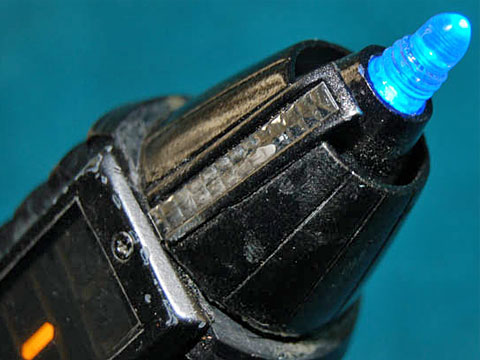 Lastly, here's the sequence of the lights from the show:
Even if it's not very clear in the animation above, I know that the last LED of the sequence is green whereas the rest of the lights are of a warm yellow/orange color.
Using these references and with some help from people in the know, I was able to figure out proportions and measurements for this prop. Also, I learned that the tip was taken from a nose hair trimmer and the ribbed middle part was loosely based on a Star Wars lightsaber handle. The back piece was custom made from aluminum.
Here are some schematics I put together:
This drawing will be the basis for my replica. The dimensions should be pretty accurate to the original.
The next step will be to manufacture the ribbed middle section as well as the two back pieces. I will try to accomplish this by turning these parts from wood.
Stay tuned for more progress pics in the coming weeks!
Any questions or suggestions as to how I should proceed with this? Or do you know which nose hair trimmer model was used for the tip of the Neutrino Probe? Leave a comment and let me know!