Posted on Dec 23rd 2005 by trekprops.de.
Styrene is the typical material to build models because it is very easy to handle. It is a kind of plastic which is available in different thicknesses (0,3 to 5 mm), colors (even with effects like "mirror") and shapes, for example sheets, pipes, profiles, structured sheets (i.e. ribbed) and many more.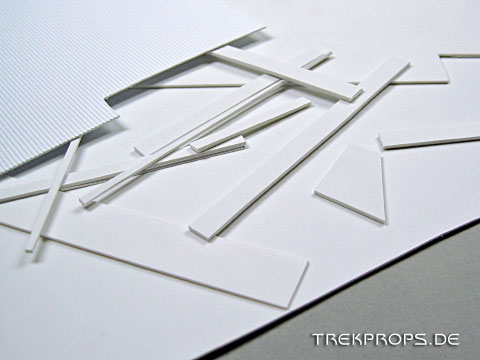 Styrene can easily be sanded, split (if it has been scarified along the desired line), drilled, sawn, etc. It also can be easily and permanently joined using plastic glue.

Modulor direct link: Polystyrene white, matte