Posted on Feb 19th 2010 by trekprops.de.

A few weeks ago, Paula Hammond – a UK-based freelance writer – approached me via eMail telling me that she was putting together an article for the British monthly magazine Stamp & Coin Mart. For the February issue, she would be looking at movies and TV shows which feature coin/money motifs and wanted to mention my Gold Pressed Latinum replicas. Thrilled about the prospect of being published in a print magazine, I sent her some images and press material for her to choose from.
Being the kind person that she is, Paula sent me a scan of the article in return when it was finished and made sure it was okay for me to publish it here. Thanks, Paula!
Look for the reference to trekprops.de on the bottom of the second page with the corresponding paragraph of the article right next to it. Check it out below (click for a bigger view).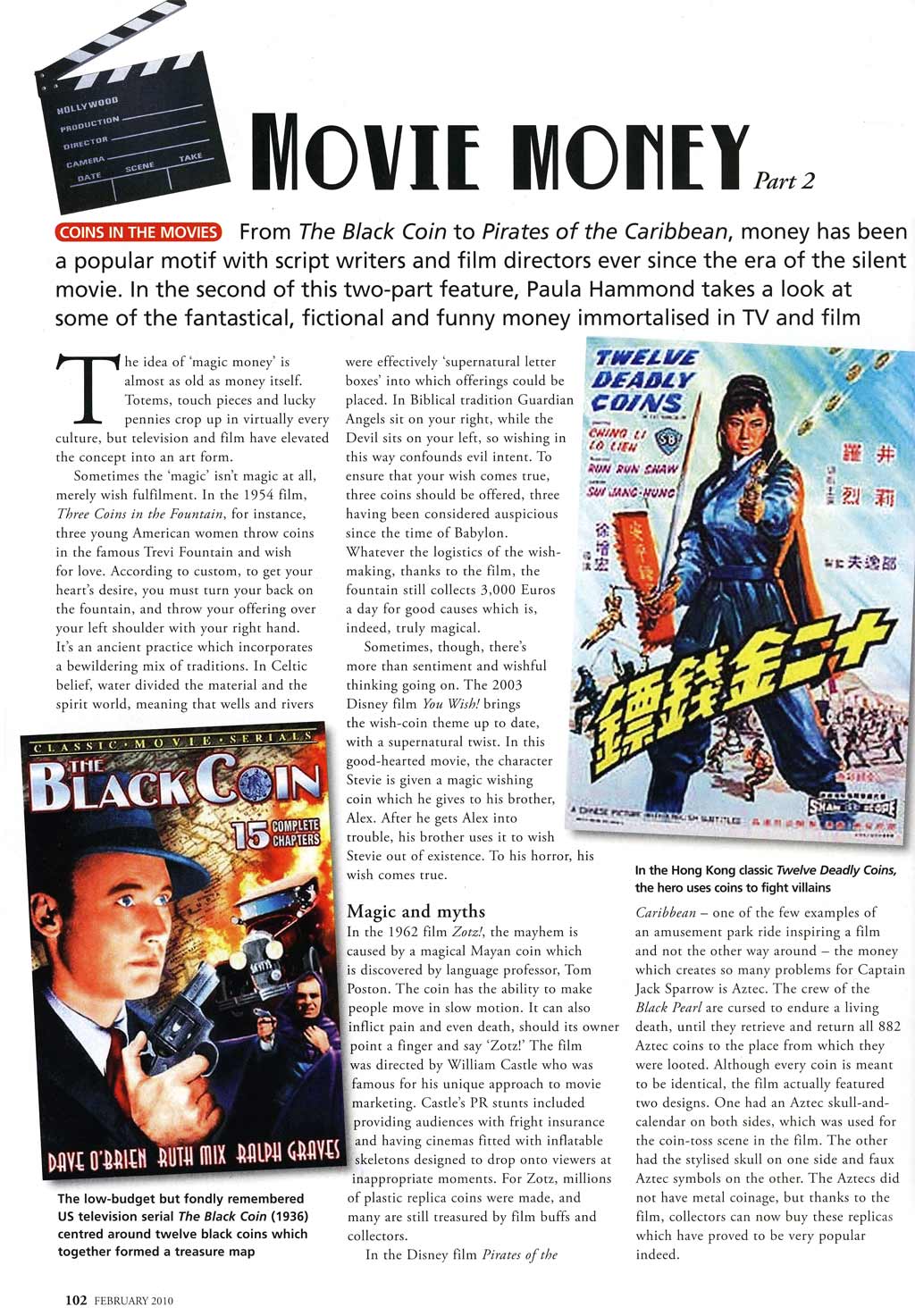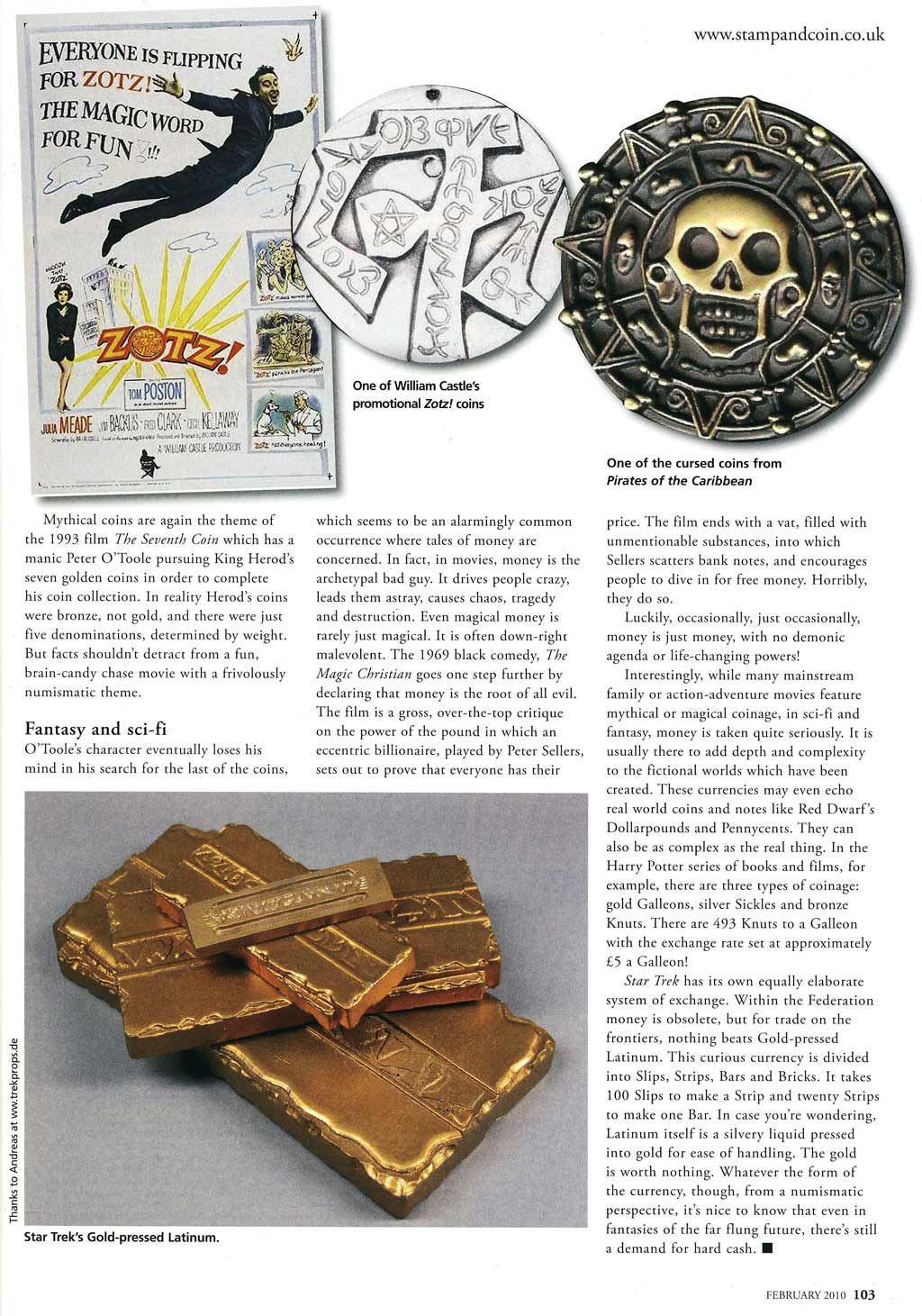 If you want to order this issue of Stamp & Coin Mart online, you can do so at the website of the Collectors Club of Great Britain for £3.10. Subscriptions are also available, here.
Post a Comment
Want to see your picture next to your comment? Go get a Gravatar!