Posted on Dec 23rd 2005 by trekprops.de.
When you are working with paints and chemicals, your lung has to be protected from various gases which are emitted by certain substances such as casting resin or lacquers. These gases can be harmful and even toxic depending on what you work with. So, a protective resporatory mask is a must! Even if these gases are odorless (like the resin I use), it doesn't mean they're not harmful.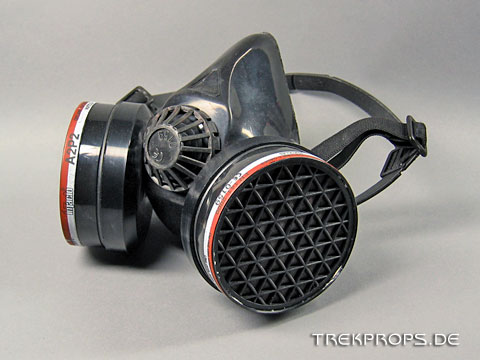 In addition to the mask, a constant airflow should be present in the workshop to transport hazardous gases out of the room. If you experience symptoms like headache, you should stop your work and go see a doctor immediately.
Don't try to save money here. A simple and cheap face mask is not the same as an airtight respiratory mask with carbon filters! Furthermore, these filters have to be replaced regularly. Otherwise they're useless.
Post a Comment
Want to see your picture next to your comment? Go get a Gravatar!