Posted on Dec 23rd 2005 by trekprops.de.
To fill large areas, for example seams of two part resin castings or glueing joints, I use an automotive polyester filler. The same material is used to fix rusted areas on a car. It is mixed with a hardener and cures within a few mintes to a cream white color. It sands and polishes extremely well (it even can be drilled) after only 15 minutes. You can also use it as a glue for low stress joints.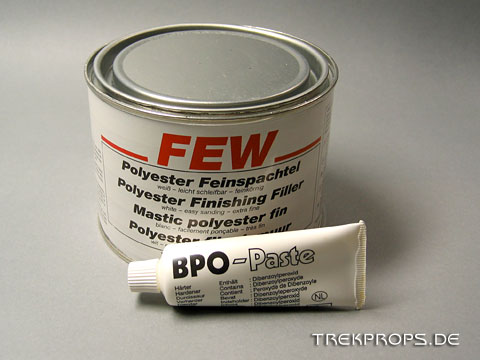 Modulor direct link: FEW polyester finishing filler
Post a Comment
Want to see your picture next to your comment? Go get a Gravatar!