Posted on Jan 24th 2006 by trekprops.de.

In "Star Trek", the idea of the paper-less office has been perfected. No pieces of paper, no pens, but only so called PADDs are used to note, capture, save, copy and transmit any kind of information.
Not only humans however use this kind of technology (see Voyager PADD), also several alien races like the Cardassians have realized the comfort of easy to use mobile information management. What I have here, is such a cardassian PADD, which was used primarily in "Deep Space Nine". I was fortunate enough to add this piece to my collection by winning an eBay auction.
By the way: Although this PADD was designed to be a cardassian device, it was later repainted and also used as a Federation PADD!
First up, here's a close-up shot from TNG for reference: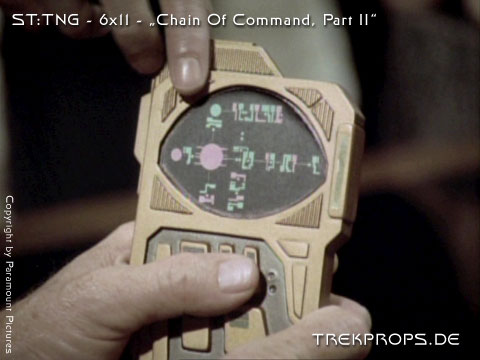 And here's my replica: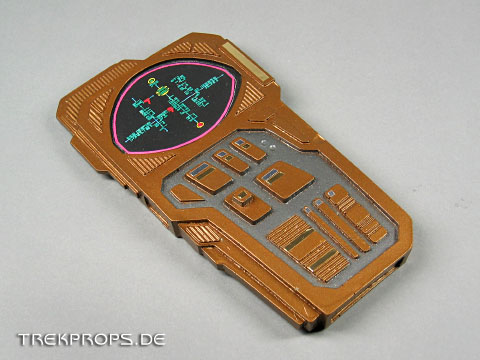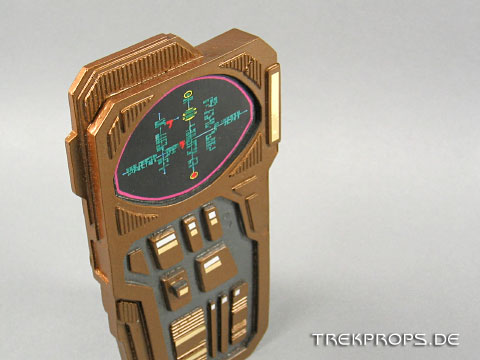 • The buttons are decorated with gold and silver foil.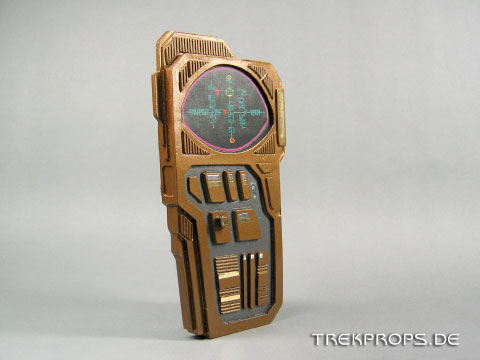 There are many details on this piece like ribbed parts…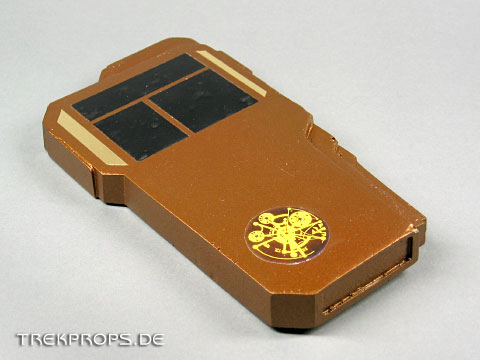 … and stickers on the backside.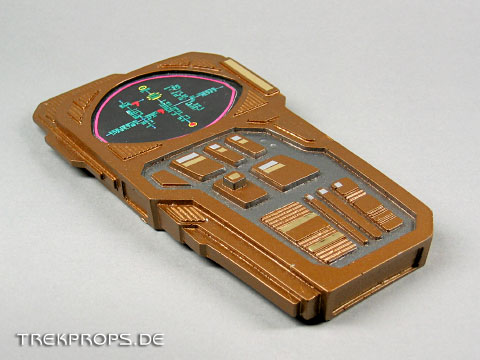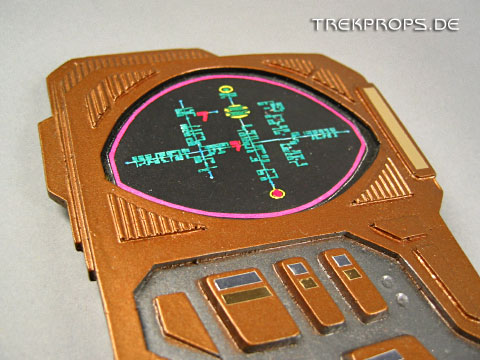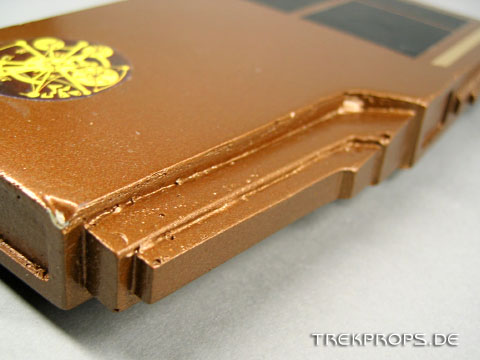 This replica looks rather rough…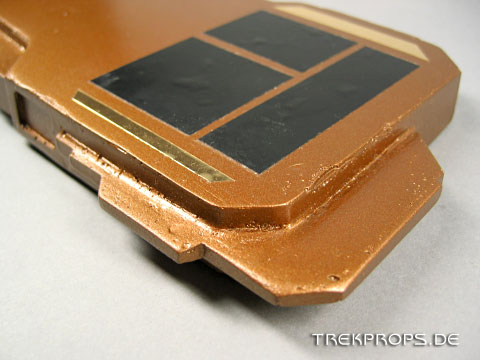 … just like most of the original props as well.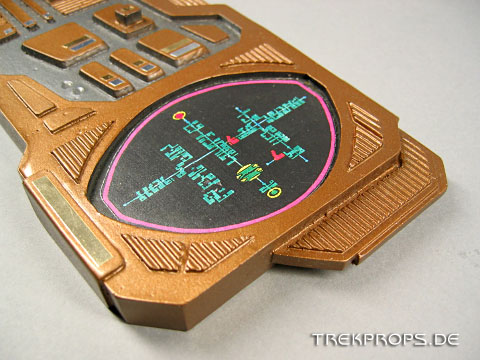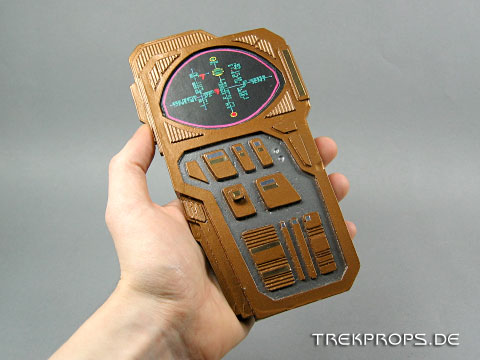 This PADD is ergonomically designed and comfortable to hold.