Posted on Dec 23rd 2005 by trekprops.de.
For masking tasks on plain surfaces I use a special painters tape. It produces a very clean paint line when applied correctly and avoids ridges on the edges of painted areas.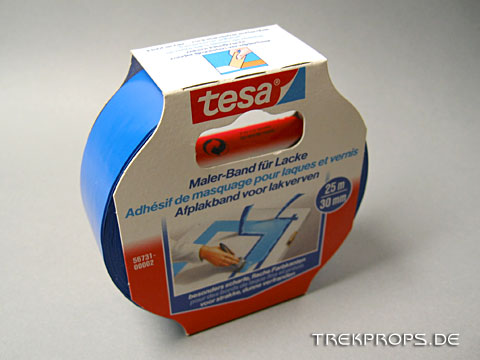 Post a Comment
Want to see your picture next to your comment? Go get a Gravatar!